I don't know about you, but every session of PDtP seems to me to be just a bit better than the last.
Perhaps it's because we are getting used to singing with one another, or maybe it's simply because we are drinking ever increasing amounts of beer. Whatever the reason, I'm just glad that we all enjoy PDtP in all its strange glory.
Highlights for me were the Josquin Allegez Moy, along with the L'Héritier Nigra sum and the Jacquet de Mantua Veni dilecte mi, though special mention must also go to the diri-dontastic Lassus Matona mia cara; use the comments box below to let me know which numbers stood out for you.
Thanks again to all who came and I hope to see you at the next session.
Speaking of which: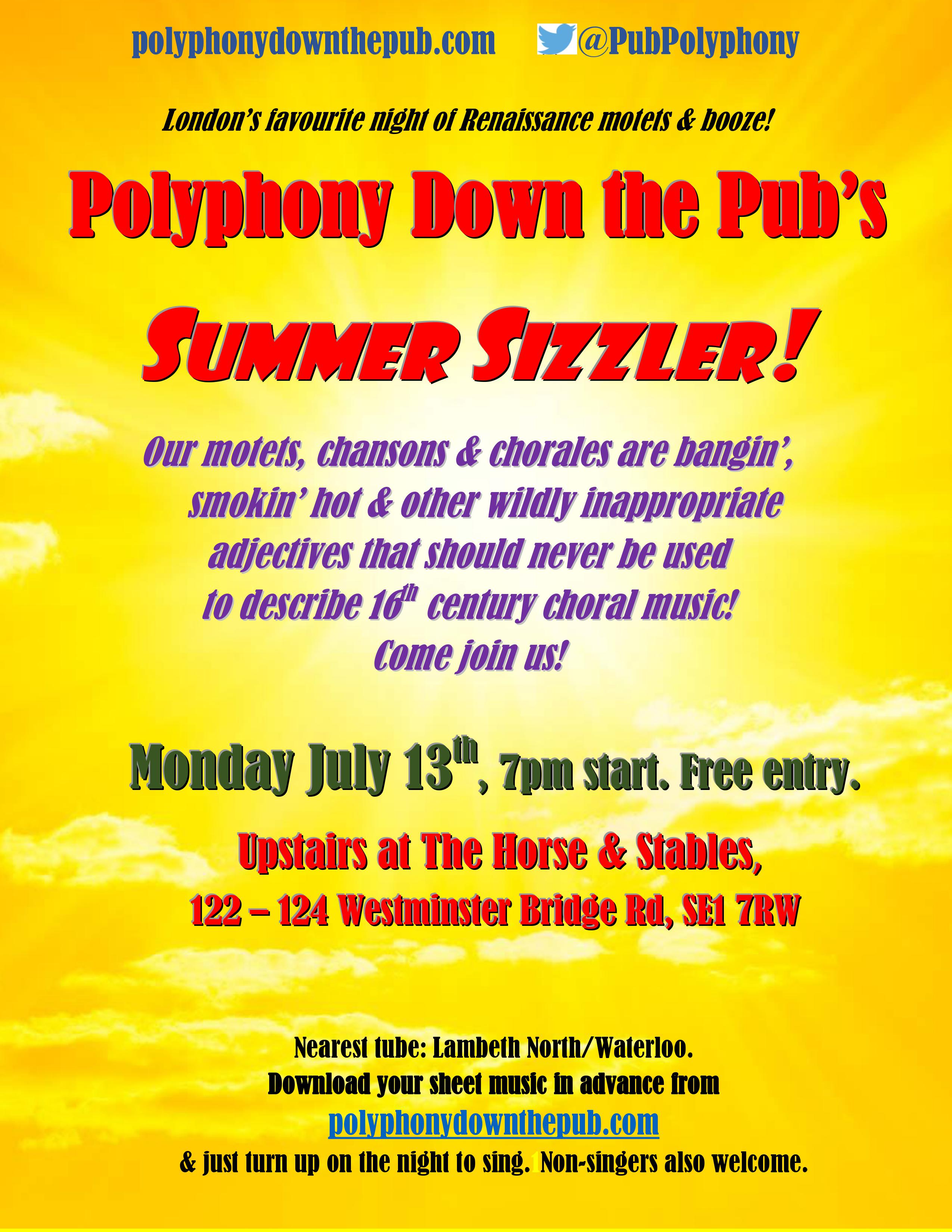 Please sign up here (it really helps me to plan the set-list if you do!) and don't forget to tell your friends. It will be our last session of the season as we'll be taking a break over the summer so let's make it the best one yet!
Cheers
Kevin