Apologies again to those disappointed at missing out on April's PDtP session but I hope we can make it up to you by offering an extra Counterpint session on Thursday April 21st, when we'll be back at the Punch Tavern, one of our favourite venues.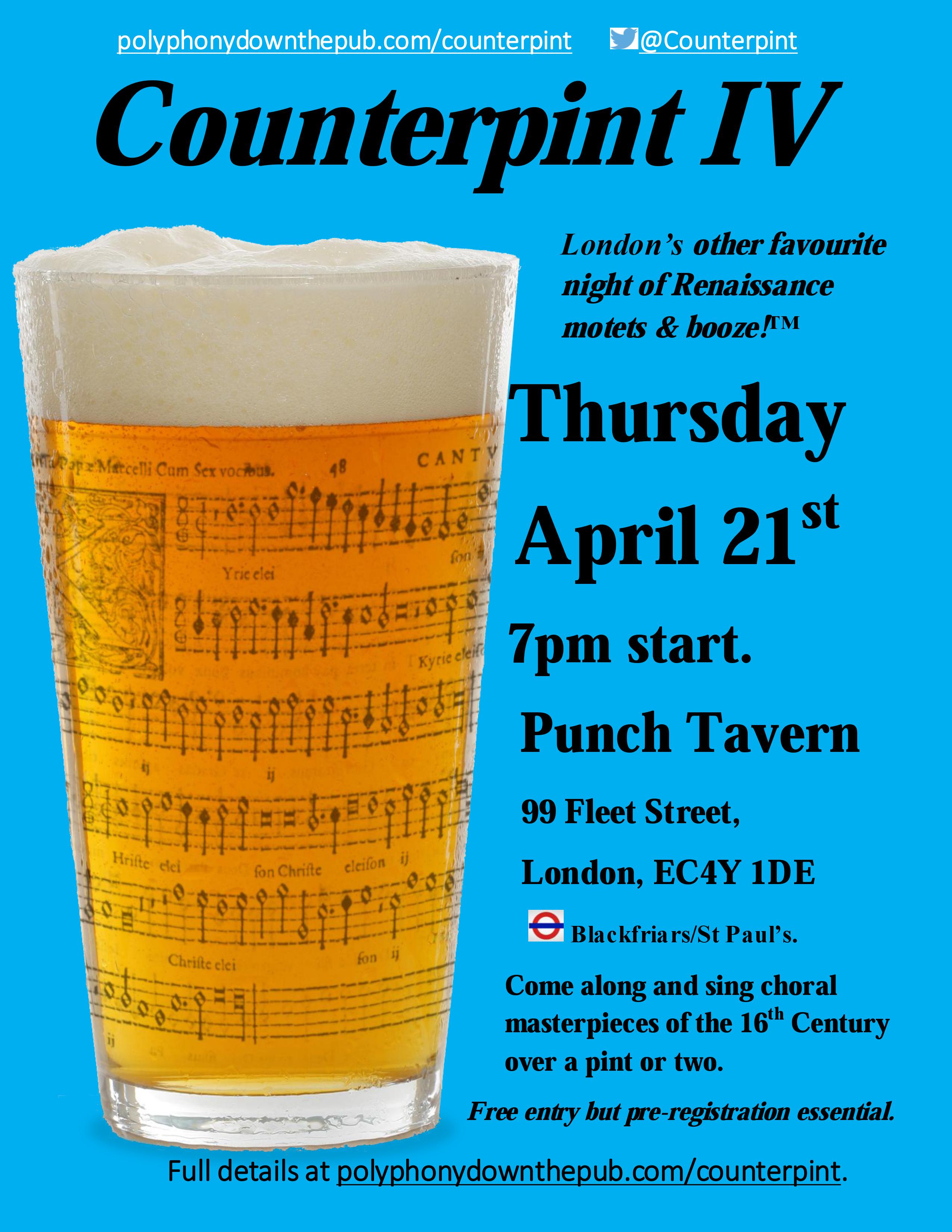 We still have to limit numbers I'm afraid but to give everyone a chance to sign up, the booking system goes live at 8pm on Sunday April 10th; here's the link.
Looking forward to seeing many of you there.
Cheers
Kevin