which means I really need to plan the diary better.
In addition to tomorrow's PDtP, on Wednesday we have our final Counterpint at the Canbury Arms before a summer break.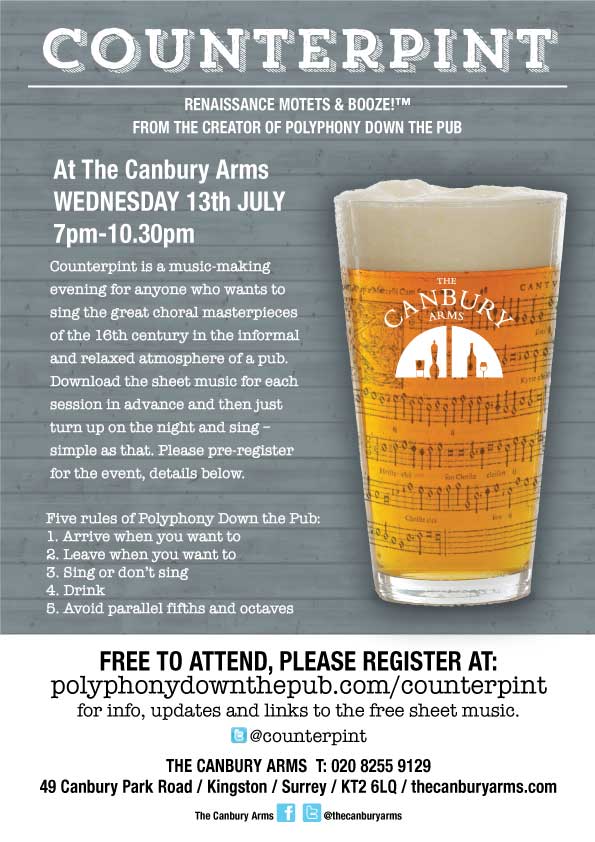 There are still places for sopranos and altos, and there's a waiting list in place for tenors and basses.
If you've booked already, the scores are available via the usual page. Lots of good stuff to sing including a couple of epic double-choir motets from Victoria and Trombetti, and the 7-voice jewel that is Verdelot's Beata es virgo Maria.
It really will be an unmissable night of music-making so do sign up/add yourself to the waiting list.
Cheers
Kevin